Kitchen & Nutrition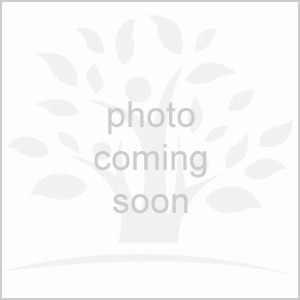 Our in house kitchen provides a nutritionally balanced menu prepared on our premises each day! We love the aromas coming from the kitchen, especially the smell of baked goods made fresh daily! Children are provided with breakfast, morning tea, lunch, afternoon tea and a late fruit snack. Healthy, Fresh & Local.
Our kitchen is registered with Maribyrnong council as an approved facility registration no.' 2297-2020
we provide a 4 week rotating menu
Our fresh fruit and produce is sourced from local suppliers.
All meals follow a menu supported by Nutrition Australia and are prepared fresh on the premises
children's rooms have fresh fruit bowls available for all children to encourage healthy eating.
To increase the nutritional benefits, we reduce the amount of white carbohydrates and sugar given to the children. We use a lot of brown rice, wholemeal flour, homemade vegetable spreads for toast, etc
A progressive approach to meal time is provided to accommodate for individual needs.
Water is always available and encouraged.
cultural and dietary needs are factored into our meal planning
Children's Health and Nutrition
Learning about healthy lifestyles contributes to children's sense of wellbeing and builds their confidence in themselves. Adults can help children learn about healthy eating, hygiene and how to keep fit and active. As children become more independent, they can take greater responsibility for their own health, safety and wellbeing.
Healthy Eating and Physical Activity
All young children need help to establish patterns of good eating and exercise for their present wellbeing and for a healthy life. Within this broad focus area, obesity and food allergies/intolerances can present particular problems and can have a major impacts on many children and their families, if not handled appropriately. A key part of learning about and adopting healthy lifestyles involves children seeing these modelled positively and enthusiastically by the important people in their lives.
There are guidelines provided by the government and other organisation to help parents make good choices about food and drink for children. Just as important as implementing good habits is that adults have conversations with children and provide opportunities for them to learn about eating nutritious foods and how that contributes to good health. Healthy eating habits begun in childhood can have a lasting effect. Every child also needs opportunities every day to be physically active and practice new physical skills, either indoors or outdoors.
Childhood obesity contributes significantly to the health and wellbeing of young children. A wealth of information about physical activity and healthy eating for young children is available through the following link: Early Childhood Nutrition Resource
Involving Young Children
Preparing a recipe from scratch can be too tricky for some children, especially younger children. However, they can still help with a number of simple tasks, such as:
helping you choose what to cook.
measuring and weighing ingredients.
stirring food or mixing ingredients.
washing salad vegetables.
setting the table
Healthy Shopping List
Fruit & vegetables
Choose any vegetables and fruit, whether fresh, frozen or canned.
Vegetables in cans or jars are convenient options to have in the cupboard, such as artichoke hearts, asparagus, bamboo shoots, beetroot, carrots, corn kernels, gherkins, mushrooms, olives, peas, tomatoes and water chestnuts. Frozen vegetables are also a good stand by to have and are just as good as fresh.
When shopping, avoid vegetables preserved in brine (contains added salt) or butter sauce and, where available, choose foods labelled 'no added salt', 'low salt' or 'reduced salt' varieties.
Dried fruit and fruit canned or bottled in unsweetened or natural juice are handy to use for desserts, smoothies, snacks and as a topping for breakfast cereals.
Try to eat at least two serves of fruit and five serves of vegetables a day.
Dried and canned legumes
Look for chickpeas, lentils, split peas, black beans, kidney beans, soybeans, cannellini beans, Mexican chili beans, four-bean mix and baked beans.
Dried, canned and vacuum-sealed legumes are all good choices – just choose 'no added salt', 'low salt' or 'reduced salt' varieties.
The Heart Foundation recommends incorporating legumes and pulses into at least two meals a week.
Nuts and seeds
Choose any plain, unsalted nuts and store them in an airtight container after opening.
Seeds (such as sesame seeds and sunflower seeds) make great toppings on breakfast cereals. You can also try toasting them and sprinkling over vegetables or salad for added flavor and crunch.
Grains and cereals
Choosing wholegrain or wholemeal varieties to add dietary fiber to your diet.
Pasta – fresh or dried – are good choices
Noodles – all varieties are good to use (cellophane, rice, hokkien, udon, egg and soba).
Rice – all varieties are good choices (white, brown, long or short grain, arborio, jasmine, basmati and wild)
Grains (rolled oats, pearl barley, rye, bran, couscous, cornmeal, sago, tapioca, buckwheat and bulgar)
Flours (plain high-fiber white, wholemeal, self-raising, rice, cornflour)
Look for breakfast cereals that are a good source of dietary fiber (4 grams dietary fiber per serving)
Fish and seafood
Fresh fish or shellfish – cook straight away or store in the freezer in sealed plastic bags and use within three months
Shell fish and oily fish (fresh, frozen or canned) are good choices as they are high in marine omega-3 fatty acids, which reduce your risk of heart disease. Examples of oily fish include Atlantic and Australian salmon, blue-eyed trevalla, blue mackerel and gemfish.
Other fish (such as barramundi, bream and flathead) and seafood (such as arrow squid, scallops and mussels) are also good sources of marine-based omega-3.
All canned fish (such as salmon, sardines, herring, kipper fillets and tuna) are good sources of marine omega-3 polyunsaturated fats, but fish in brine is higher in sodium (salt), so choose fish in spring water or oil.
Fish canned in canola oil is also high in plant plant alpha-linolenic fatty acid, an essential omega-3 fat, which may help reduce the risk of heart disease.
The Australian Dietary Guidelines advise eating one or two fish meals per week. Regarding mercury in fish, it is strongly advised that everyone follows the Food Standards Australia New Zealand (FSANZ), www.foodstandards.gov.au/consumer/chemicals/mercury/pages/default.aspx, which has been specifically developed for the Australian population and reflects local knowledge of our diets, the fish we eat and their mercury content.
Meat and poultry
Red meat is particularly rich in iron, zinc and vitamin B12.
White meat and poultry also contain these nutrients, but in smaller amounts.
Both red and white meat are excellent sources of protein.
Choose lean or trimmed varieties of red meat and white meat and skinless poultry.
Try to limit processed fatty meats (such as sausages) and delicatessen meats (such as salami) as these are usually high in fat (particularly saturated fat) and sodium (salt).
Dairy
Choose reduced, low or no fat dairy products* such as milk, yogurt (plain or fruit flavored), custard, hard, sliced or grated cheese, cottage cheese, ricotta, fat feta and light cream cheese.
Look for low or reduced fat ice-cream, frozen yogurt and soy-based frozen desserts containing less than 5% fat. A healthy balanced diet can include a serve of plain low or reduced fat ice-cream (1½ scoops or 50 grams) up to three times a week.
Reduced fat ricotta cheese whipped with a little icing sugar, fruit or low or reduced fat milk is a good substitute for cream.
* Children under two years of age need full cream milk and dairy products for extra energy (The Australian Dietary Guidelines – www.eatforhealth.gov.au). After they turn two, you can introduce children to reduced-fat milk and dairy products. Reduced-fat dairy products will be appropriate for most children aged two or older.
Eggs
Eggs are a versatile and highly nutritious food. They contain good quality protein, healthy fats (including omega-3 fats) and eleven different vitamins and minerals.
The Heart Foundation advises that having six eggs (48g-50g eggs) each week, as part of a healthy balanced diet low in saturated fat, will not increase the risk of cardiovascular disease.
Margarine spreads
As a replacement for butter, use margarines and spreads made from canola, sunflower or olive oil.
Liquid stock
Choose 'reduced salt' liquid stocks, stock cubes or stock powders (such as reduced salt vegetable, beef, chicken or fish stock).
Reduced fat evaporated milk and light coconut milk
These make a great substitute for cream and coconut milk or coconut cream, which can substantially reduce the saturated fat content of a recipe.
Oils
Use a variety of polyunsaturated oils (such as safflower, sunflower, corn, soybean and grapeseed oils) and monounsaturated oils (such as canola, olive, macadamia, and peanut oils) in your cooking.
Canola and soybean oils are high in plant alpha-linolenic fatty acid, an essential omega-3 fat, which may help reduce the risk of heart disease.
Dressings
Use salad dressings and mayonnaise made from oils such as canola, sunflower, soybean, olive, sesame and peanut oils.
Fat-free and reduced-fat dressings are also available and worth choosing.
Sauces and condiments
Limit high salt sauces and condiments, such as black bean, hoi sin, oyster, fish, Worcestershire, barbecue, tomato and Tabasco.
Look for 'reduced salt' or 'no added salt' tomato sauces, pastes, purees and pasta sauces and 'reduced salt' soy sauce.
Citrus juices (lemon, lime, orange) are good to use.
Vinegars (white, brown, rice, balsamic) are good to use.
Use condiments like seeded mustard, English mustard, horseradish, wasabi, mint jelly, chutney and relish.
Remember to refrigerate sauces and condiments after opening.
Herbs and spices
Herbs and spices (fresh or dried) (such as basil, cayenne pepper, chili, cinnamon, coriander, cumin, curry, garlic, ginger, lemon grass, mint, nutmeg, oregano, paprika, parsley, rosemary, saffron, thyme and turmeric) add flavor to meals instead of using salt. The list is endless – choose and use as desired.
When using dried herbs, avoid those labelled "seasoning", as they contain salt
Mini Choc Honey Cakes
Ingredients
2 x large eggs

1 cup buttermilk

2 tsp honey

1 tsp vanilla essence

1 cup self-raising flour

1 tbs cocoa powder

Canola or olive oil cooking spray

250g punnet strawberries, halved

1 tbs maple syrup

Reduced fat vanilla yoghurt or ice-cream, to serve
Method
Whisk the eggs with buttermilk, honey and vanilla.
Sift flour and cocoa into a large bowl. Make a well in the centre, add buttermilk mixture and whisk to combine ingredients and produce a smooth batter.
Heat a large non-stick frying pan and lightly grease with cooking spray. Drop tablespoons of the batter into hot pan, allowing room for spreading.
Cook over a medium heat until bubbles start to appear on the surface of batter. Turn hotcakes and cook other side until golden. Remove from pan and keep warm.
Continue with remaining batter, re-greasing pan with cooking spray as necessary.
Mix strawberries with maple syrup.
Serve warm hotcakes topped with strawberries and yogurt or ice-cream